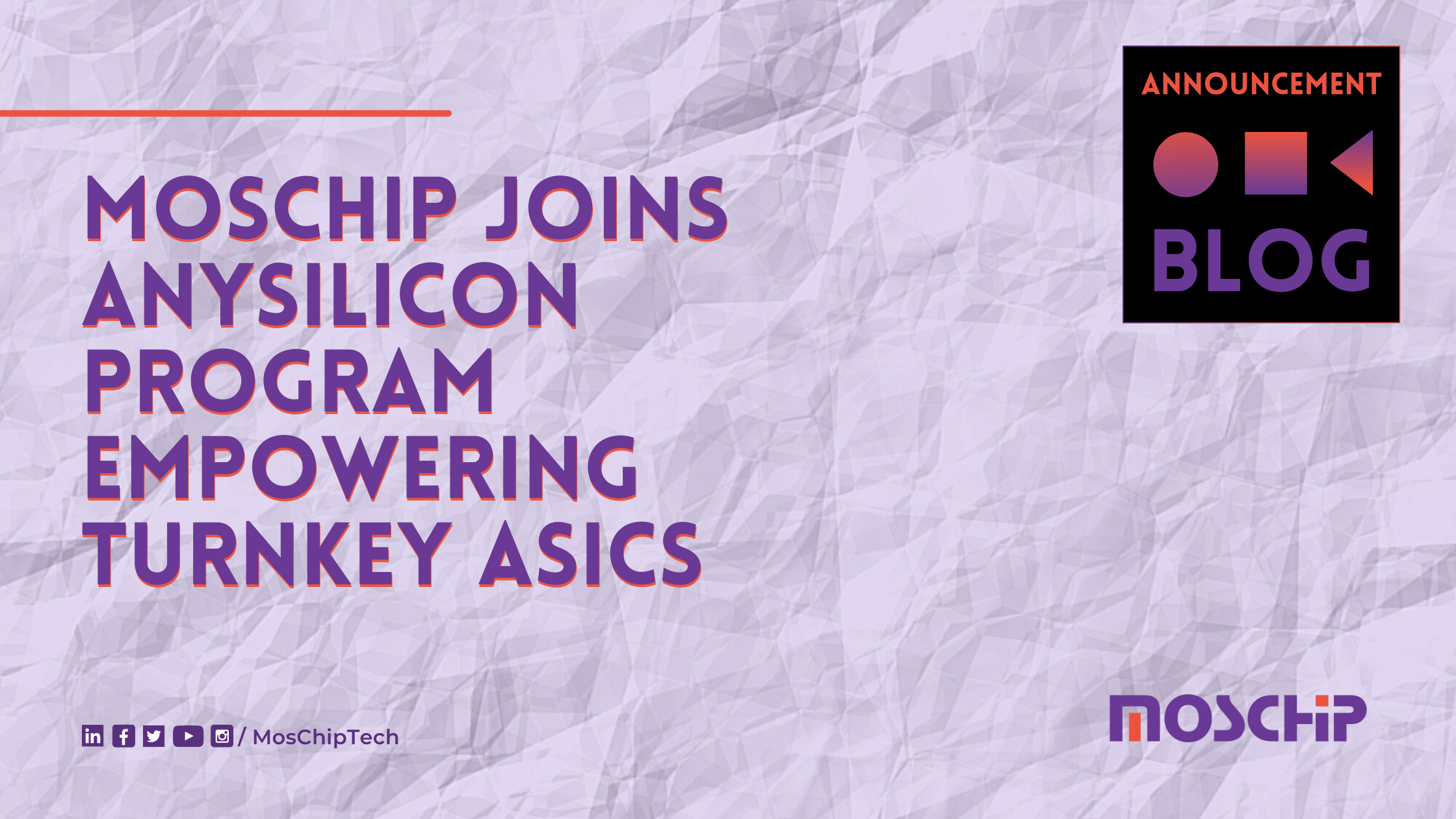 AnySilicon, the leading marketplace for ASIC service providers, announced today that MosChip, a semiconductor and system design company with a focus on Turnkey ASICs, has joined AnySilicon to promote its ASIC development services. As part of the AnySilicon platform, MosChip will gain access to a full range of online marketing services to showcase its offering, increase exposure and generate leads.
AnySilicon is an online marketplace linking ASIC service providers and companies in search of IC vendors. Covering ASIC design, IP core, verification, validation, packaging, testing, and turnkey service providers, the AnySilicon site allows companies to easily find ASIC vendors anywhere in the world with specific domain expertise that match their needs.
About MosChip
MosChip Technologies Limited is a publicly-traded semiconductor and system design services company headquartered in Hyderabad, India, with 600+ engineers located in silicon valley-USA, Hyderabad, and Bangalore. MosChip provides turn-key digital and mixed-signal ASICs, design services, SerDes IP, and embedded system design solutions. MosChip has 20+ years of track record in designing semiconductor products and SOCs for IoT, networking, industrial, and consumer applications. Over the past 2 decades, MosChip has developed and shipped millions of connectivity ICs.
Stay current with the latest MosChip updates via LinkedIn, Twitter, Facebook, Instagram, and YouTube.
Website: https://moschip.com/
About AnySilicon
Founded in 2011, AnySilicon is the best way to explore, find and contact semiconductor service providers and IP vendors online. AnySilicon is a unique ASICservices and IP marketplace that covers all domains starting from ASIC design to production and also an IP portal to help ASIC decision-makers find the best partner with the right solution, best cost, and shortest time to market. AnySilicon is part of HardwareBee.com network.
Website: https://anysilicon.com/