We are looking for Innovation Leaders.
We are looking for smart and innovative people with strong problem-solving skills. Our open-culture environment is more like a home to work bustling with talented individuals as diverse as the technologies we deal with. We give you the liberty to share your ideas and highly encourage the change-makers. If you have a huge passion to explore your abilities associated with our fascinating geeks in challenging projects.
Established in 1999, MosChip is the First Fabless Semiconductor company publicly traded in India with approx. 20+ years of experience. MosChip is a semiconductor and system design company with a focus on Turnkey ASICs, Mixed Signal IP, Semiconductor & Product Engineering, and IoT solutions catering to Aerospace & Defence, Consumer Electronics, Automotive, Medical and Networking & Telecommunications.
MosChip has shipped millions of products for connectivity applications as well as SoC, that are used in defence and aerospace applications. MosChip provides custom silicon solutions using in-house IPs and third-party IPs. Our expertise in silicon-proven platform solution creates a strong foundation to provide custom solutions in the areas of data converters, SOCs for STB, smart metering, handheld devices and various IoT applications.
MosChip's has expertise in IoT solutions and has deployed its IoT solutions like smart metering, smart lighting, asset monitoring in volume.
MosChip's SoC design team has expertise in providing design services from specification to GDSII along with FPGA prototyping. MosChip has been working with the leading foundries like TSMC, UMC, Global Foundries and Tower Jazz for the past 20+ years.
We're a sharp, goal-oriented team that solves problems in real-time.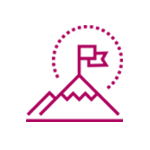 Challenging​​
We give our employees new opportunities to learn something new by assigning them challenging goals We encourage our employees to explore more beyond their assigned roles​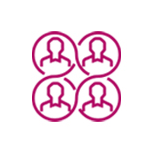 Collaboration
We work collaboratively and value diverse experiences and backgrounds. We work together to learn from each other and deliver solutions that help us achieve the clients goal.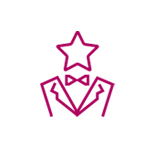 Innovation
We make technology that brings change in the world. We are a team of innovators shaping the future of M2M/IoT & semiconductor in the industry.​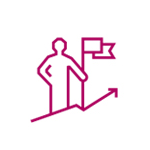 Learn & grow
We believe in investing our people. Expand your skills by taking advantage of our training programs, certifications, internal resources and more.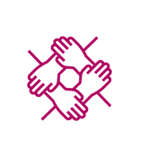 Shared Success
We firmly believe that our success is a team effort. Every employee gets their due acknowledgement and reward.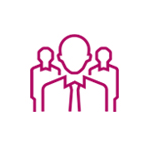 Competitive Salary
Our compensation packages are designed to help you forget about money and do what you do best.
Find Current Openings on...
Drop in your resume at  [email protected] (or) fill in your details in the form.
We shall meet up soon to discuss future possibilities.