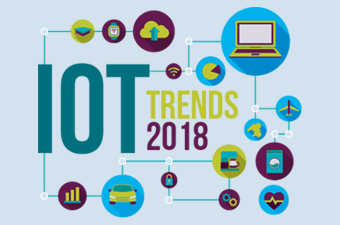 Gartner predicts that there will be nearly 20 billion devices connected to the IoT by 2020 and that IoT product and service suppliers will amount to a business of $300 billion in revenue. In 2017 we saw IoT becoming a household name throughout the globe and every industry keen in implementing IoT solutions to drive the bottom line.
Businesses are now wondering what is in store for 2018? Here are a few IoT trends what will define the future of IoT Technology:
Artificial Intelligence will be pivotal to IoT's success.
More emphasis will be on data security
New innovations in the blockchain technology and other cryptocurrencies.
SaaS market will touch $50 billion in 2018.
Smart Cities become reality.
2018 will be a year of data analytics
Check out this infographic to check out the latest and promising IoT trends in IoT.